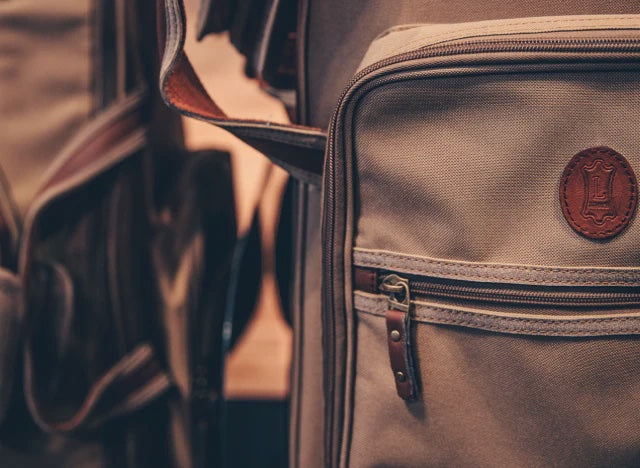 GIG BAGS
Safeguard your cherished instrument with guitar bags that combine durable construction, ample padding, and convenient storage, ensuring protection and portability.
GIG BAGS
Entrust your prized guitars to Levy's Gig Bags, where security meets convenience without compromising on style. Our gig bags are engineered with robust materials that shield your instrument from the rigors of travel, complemented by generous cushioning that cradles it from impact and the unforeseen hazards of life on the move.
But protection isn't our only forte. We understand that a musician's life isn't all about the stage but also the journey there. That's why our gig bags feature ergonomic designs for effortless portability, blending comfort with practicality. Roomy compartments offer sanctuary for your essential gear, from cables and tuners to that lucky guitar pick, ensuring you're always performance-ready.
About our Gig Bags
With a Levy's gig bag, it's not just about transporting your instrument; it's about carrying a piece of your musical identity with the respect and safety it deserves. Each bag is a commitment to your music, a safeguard for the tool of your trade, and a stylish, reliable companion as you head to your next gig, jam session, or studio session.
Explore the Levy's collection and find the perfect symbiosis of durability, comfort, and functionality, all wrapped in the professional aesthetic that defines our brand. Because with Levy's, your guitar's safe passage is as crucial as the music you create.
Craft Your Story with Levy's Leathers
Embark on a musical journey with Levy's Leathers, your premier choice for quality guitar straps and musical instrument accessories since 1973. Uniting unparalleled comfort with distinctive fashion, our straps are more than accessories—they are the threads that connect generations of musicians and their stories. From the nostalgic melodies of a cherished family guitar to the bold strums of new learners and the electric vibes of grand stage performances, Levy's crafts each strap to elevate every artist's journey, no matter the stage in their musical adventure. Choosing Levy's means stepping into a rich legacy, aligning with legends, and etching your story into a rich tapestry of musical history, ensuring every chord resonates with tales of triumphs, adventures, and enduring journeys.
Get started with Levy's Gig Bags
Ready to purchase your first or next gig bag? We've made it simple. Levy's website has tools to help you narrow down your guitar strap choices based on your desired specs, such as the brand, price range, and much more. Select your preferred specs in our convenient product filter and explore your options!